Do you want to create actual impact on the treatment of patients? Then GPRI is the place to do it. GPRI is a growing and inspiring clinical research company based in Groningen, the Netherlands. Our studies are designed to not only improve the current treatment guidelines but also to make life better for every participant that enters our study. What is the scale? Worldwide! We collaborate with renowned pharmaceutical companies, medical centres and governmental organisations around the globe. As an ambitious research institute, devoted to advancing science, we publish our study results in highly acclaimed international journals.
At GPRI we have an exceptionally high level of freedom and responsibility which allows us to continuously deliver our core values of quality, speed, and transparency. In order to never miss a beat on those, we implemented scrum. Scrum facilitates instant problem-solving, stimulates team members to be honest and critical, and creates happy, innovative, and highly collaborative teams which go above and beyond to provide excellent client experience.
Responsibilities
Your core responsibilities will include:
Inspiring and supporting your colleagues to grow as individuals and team members.
Going above and beyond to keep our stakeholders happy and informed.
Developing a vision for your product and inspiring others to help you reach it.
Delivering your project on time and on budget while maintaining the highest quality standards.
Maximizing the value of the research projects for our clients, stakeholders and patients.
Developing new project ideas and funding strategies together with the research team.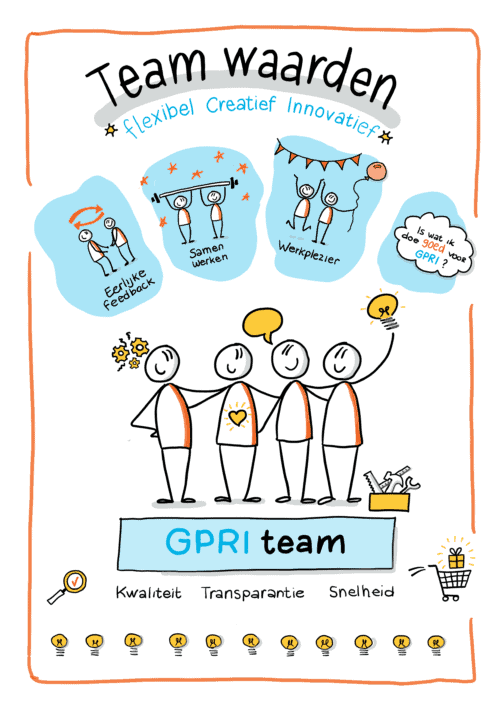 Requirements
Skills and Qualifications:
You can speak Dutch and English fluently.
You have a PhD in a (bio)-medical research field or 3-5 years of verifiable experience in clinical research or as a Product Owner/Product Manager.
You have proven experience in working in small organisations with a hands-on mentality.
You are proactive, able to take initiative and make decisions within the projects that you lead.
In changing circumstances, you are able to take action to achieve goals and inspire people to achieve them together within the set frameworks.
You are able to justify to different stakeholders why specific decisions are made.
Building bridges lies in your nature.
You have an entrepreneurial spirit; you are a great communicator and you embrace innovation.
You have good listening skills and use them to translate what you hear from your team and your stakeholders into valuable outcomes and increase efficiency.
You pay attention to detail, are a critical thinker and have demonstrated leadership skills.
Honesty, integrity and reliability are essential aspects of your work ethic.
You bring a positive attitude and drive for the timely completion of your goals.
You are able to perform under pressure.
Within the SCRUM framework, working together as a team strengthens collaboration. Being a product owner at GPRI means that you are physically present to lead and inspire your team. For this reason, working from home is more an exception than a rule.
We will ensure:
A competitive salary and excellent holiday offer.
Plenty of challenges, development and fun.
A flat organization with a high degree of individual and team ownership and responsibility.
A young and energetic team with a scientific and organizational focus.
A flexible work environment with a good work-life balance.
Interested?
Apply by sending your personal motivation and your CV to hr@GPRI.nl. We are looking forward to read what your added value would be for GPRI. The selection procedure may contain more than one interview with several delegates of the GPRI team. As a part of the selection procedure, we will request references who can elaborate on your professional achievements.