You will be working at the General Practitioners Research Institute (GPRI), a young, growing, and dynamic scientific institution dedicated to clinical research, located in Groningen. At GPRI, innovative research takes precedence, and we have quickly become a recognized research institute conducting leading (inter)national studies. Our enthusiastic team of researchers brings diverse experiences, and together, you will be fully involved from start to finish in the design, execution, and completion of research projects.
GPRI has built an international network within primary care, collaborating on studies related to chronic diseases such as asthma, COPD, and diabetes. We offer tailored support to our partners, ensuring that scientific research is enjoyable and accessible to all, including collaboration with general practitioners and pharmacists.
If you aspire to genuinely improve patient treatment, GPRI is the place for you. Our studies are designed not only to enhance current guidelines in primary healthcare but also to positively impact the lives of each participant involved in our research.
We collaborate with renowned pharmaceutical companies, medical centers, and government organizations worldwide. Our study results are published in highly reputable international journals.
At GPRI, we uphold a high level of freedom and responsibility, enabling us to uphold our core values of quality, speed, and transparency. To consistently achieve this, we have implemented Scrum, which facilitates problem-solving and efficiency. Regular short meetings with clear objectives enable our teams to work efficiently and independently. We value respect and openness, encouraging team members to be honest, critical, and continuously improve. This approach ensures our high-quality standards and allows our teams to exceed expectations in delivering an excellent customer experience.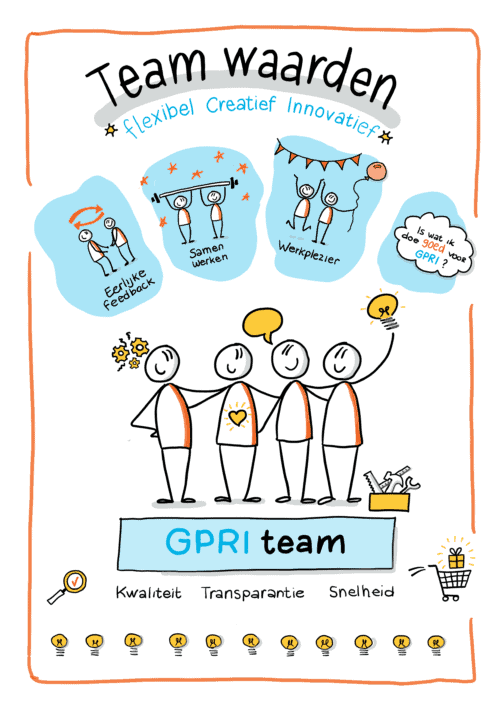 Your skills and qualifications:
You are proactive and capable of taking initiative, with a natural ability to build bridges. Attention to detail and critical thinking are inherent in your work approach. An open communication style reflecting honesty, integrity, and reliability is an essential aspect of your work ethic. You bring a positive attitude and drive to achieve your goals in a timely manner. You can perform effectively under pressure. You have a good command of both Dutch and English, both spoken and written.
What we offer:
A flat organization with a high degree of ownership, freedom, and responsibility.
A young and energetic team with a focus on scientific and organizational excellence.
Resources to facilitate your personal and professional development.
A flexible work environment with a healthy work-life balance.
A competitive salary (ranging from €2800 to €3900 gross, depending on your experience) and excellent vacation benefits.
Interested? Please send your cover letter and CV with the subject "Researcher" to hr@gpri.nl.