The Breathlessness diagnostics in a Box (BiaB) diagnostic procedure aims to support general practitioners in making a diagnosis. It includes the following easy-to-perform tests with immediate results: Oscillometry, NT-proBNP, ECG and SpO2. These tests are integrated into a single app, which provides an initial interpretation of the results and a suggestion for follow-up. It will take around 20 minutes to run the procedure.
GPRI has designed and tested the BiaB box in collaboration with experts in the fields of general practice, pulmonology, and cardiology.
Below you can find a recording of Janwillem Kocks briefly presenting the box and the study at the ERS congress 2023.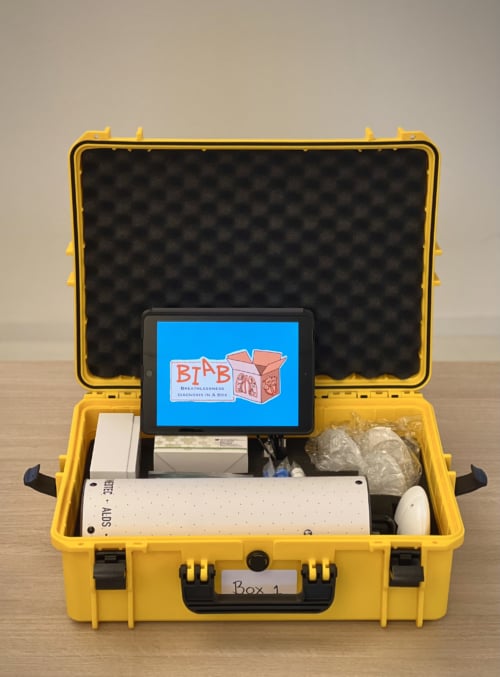 Our scientific advisory board
Our international advisory board supports GPRI in scientific knowledge and independent advice in the development and operation of BiaB. We are fortunate to work with a diverse group of experts from different fields and countries.